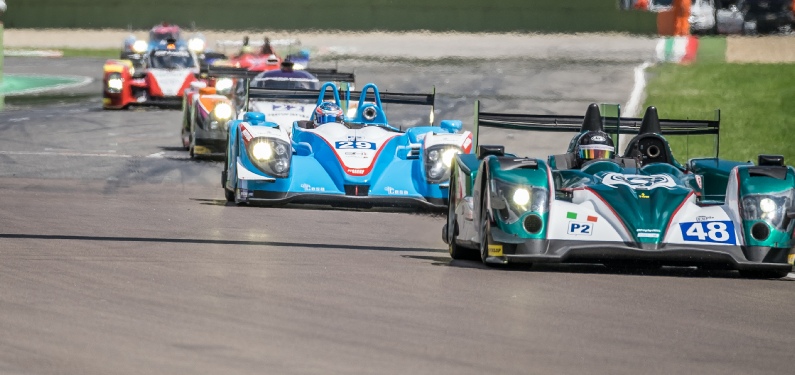 Garry Findlay will make his expected return to the cockpit of an LMP2 prototype with a second appearance for the Murphy Prototypes team at this weekend's 4 Hours of Spa-Francorchamps in Belgium.
Having made his competitive LMP2 debut with the Irish team at Imola earlier in the European Le Mans Series campaign, Findlay is back in the line-up for the second of two agreed outings as the ELMS returns to the iconic Spa circuit for the fifth of its six scheduled rounds.
With the Murphy team continuing its strategy of introducing up-and-coming talent to endurance racing through the ELMS, Findlay will be partnered not only by Irishman Sean Doyle, with whom he shared seat time at Imola, but also Brazil's Bruno Bonifacio, who adds another facet to a growing resume that took in the majority of European single-seater series before branching out into sportscars.
Spa will also provide a new element for the Murphy squad, with the infamous Belgian circuit being added to the ELMS calendar for 2016. While 26-year old Findlay has already shown his potential as a front-running prototype driver, both in the ELMS and VdeV series, he admits that returning to Spa for the first time since he raced a Formula Ford there in 2008 will be a challenge to relish.
"There will be a big difference between tackling Spa in a Formula Ford and stepping up to the LMP2," the Norfolk native explained, "but I'm really looking forward to the prospect of competing there in the Murphy machine. While the result at Imola did not reflect the potential in the team, it was a solid start to my LMP2 career and I know that, with Sean and Bruno on board for Belgium, we can expect to run at the front of the field once again"
ELMS action begins on Friday afternoon (23 September) with a 90-minute practice session, followed by a similar session on Saturday morning. The ten-minute qualifying session takes place at 14.09 CET that afternoon, with the four-hour race scheduled to start at 14.00 CET on Sunday.